Your Perfect Companion
You're yearning for something profound, someone to connect with in ways you've never experienced. You're desiring an intimacy with a beautiful, intelligent, youthful woman that reaches your mind, body & soul and who sparks something within you that feels electric, exciting, unique, & new. You're fantasizing about a passionate encounter that leaves you intoxicated with memories to last a lifetime. You're dreaming of your perfect companion:
Nicole Underwood
It's an absolute pleasure for me to introduce myself and to welcome you on my journey as a professional companion. Please, take your time to peruse my website so that you may feel a little closer to me and hopefully, I'll soon have the opportunity to feel closer to you too.
A Little About Me
I'm the perfect combination of sophisticated, sexy and sweet, and I'm beyond thrilled to experience an adventure that's exclusively ours!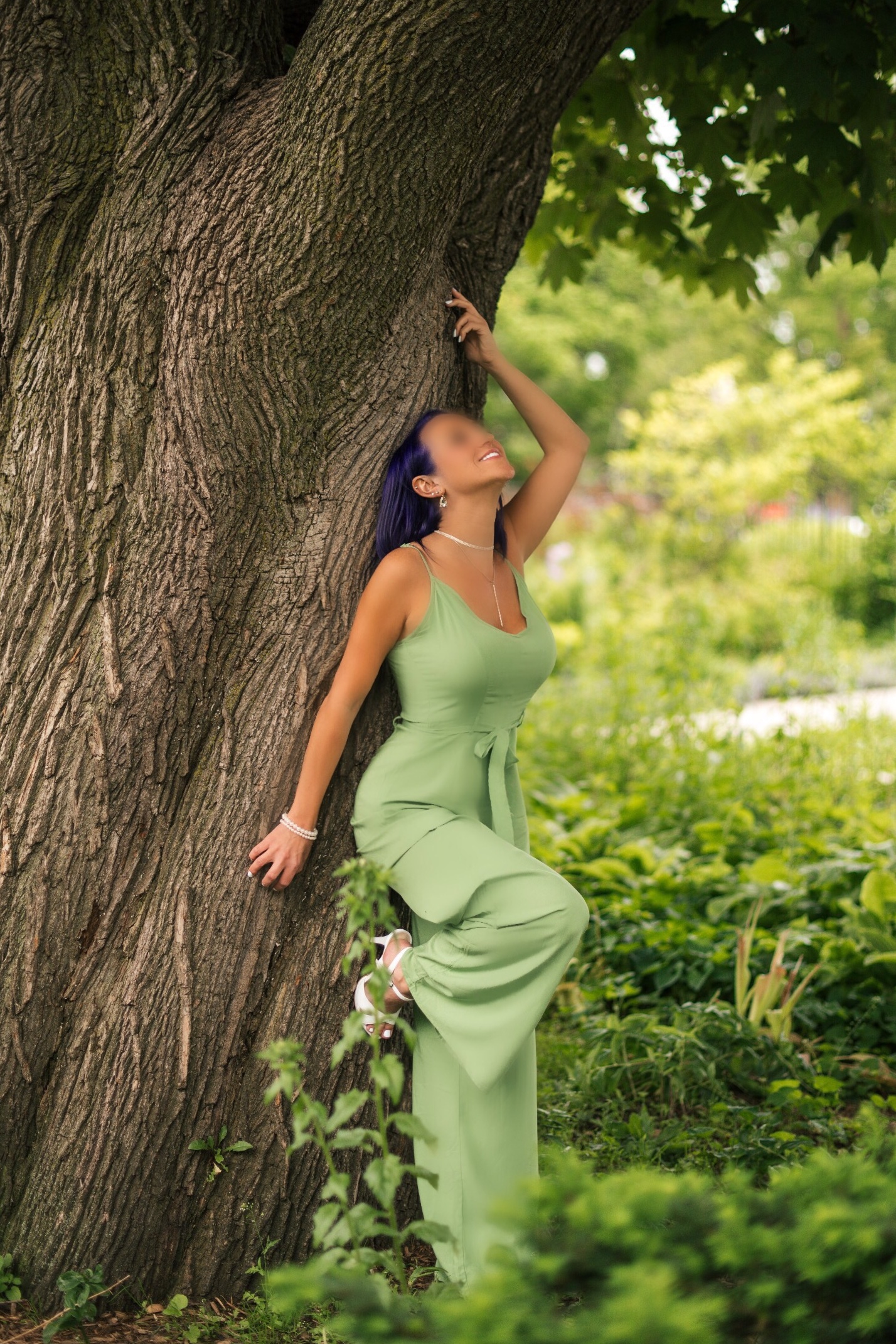 I've always thrived off of intellectual conversations that offer the deepest of connections. I also adore the excitement of getting to know another as we immerse ourselves in flirtation and excitement. A string of conversation that will ignite your heart with intrigue, fun-loving banter, and billowing laughter. As a sophisticated young woman, I pride myself on upholding my values to remain respectful, polite and well-mannered with everyone I encounter. I appreciate the elegance of sweet romance that sweeps me off my feet, value chivalry, and cherish the small moments that make my heart flutter. Given my adventurous nature, many experiences throughout my life have led me to wonderful opportunities where I've gained different perspectives that I'd love to share with you. I also appreciate learning from those I surround myself with as we can all learn from each other and I would absolutely revel in anything you could enlighten my life with.
My sexuality is something I embrace most about myself and I regard it as immensely empowering. It exudes a certain level confidence that begins with my appearance - something I take great care in polishing to perfection for my lover. I am passionate, seductive, and willfully determined to learn what pleases you most and to provided you with pleasure on all of the physical, emotional, and psychological levels that intimacy has to offer. I yearn to lie entangled between a bed of sheets with you for hours on end as we wrap ourselves in the ecstasy of each other's essence. I'm remarkably open to exploring my sexuality as a woman and hope that you choose to take my hand and lead me on this adventure with you. Let's allow our chemistry to naturally unfold. Leaving me breathless and blissful. Leaving you pleasured and euphoric.
At first glance, I'm the innocent girl you might expect to be timid, though you should never judge a book by it's cover. It won't take you long to realize that my gentle feminine features and infectious smile conceal the extroverted, witty flirt inside me that will keep you coming back for more. And then there's the friendly, kind, heart-warming side of me that will invite you to feel comfortable and at ease in my presence. That, combined with my down-to-earth, positive attitude and empathic personality will make it effortless for us to connect and for you to feel the freedom to wear your heart on your sleeve. Don't hesitate to find out just how charming and lovable I really am. I wouldn't want you to miss out on what it feels like to open yourself up to the experience of a lifetime.
Specifics
Age: 20s
Hair Colour: Purple
Eye Colour: Green/Hazel
Height: 5'0"
Weight: 115 LBS
Bust Size: 32 DDD
Body Type: Average/Curvy
All Natural
Irish/French Canadian
Education Level: Graduate Degree
Non-Smoker
Social Drinker
Bi-Sexual
Things I Enjoy
Beverages & Edibles
Vodka Cocktails & Spritzers

Pinot Grigio & Rosé Wine

Sour or Salty Treats

Italian Cuisine

Vegetarian Cuisine

Sushi
Wardrobe
Bra Size: 32 DDD

Panty Size: M

Dress Size: 4-6

Shoe Size: 6.5
Items
Flowers of any kind

Gift Cards (Home Sense, Lululemon, Amazon, LCBO)

Swarovski Jewelry
Experiences & Activities
Theatrical Performances

Spa Treatments

Cozying up with at-home entertainment

Bowling

Thrill Seeking Adventures (speed racing, roller coasters, boating/sea-dooing, etc.)

Concerts

Dancing